We're here to help!
Academic Technology supports Academic Affairs units, colleges, departments, instructors and students wherever teaching, learning and research happens, and serves as the central information technology unit for Academic Affairs at SF State.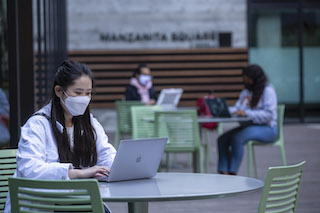 Review our service status page for more information, or contact us for assistance:
Hours: 8:00AM - 5:00PM, Monday through Friday
Phone: (415) 405-5555
Email: at@sfsu.edu
Office: LIB 80 (by appointment)
Chat: Inside iLearn course Help Block
To schedule an on campus service, such as computer or equipment return, dropoff, or pickup, use the Outlook form.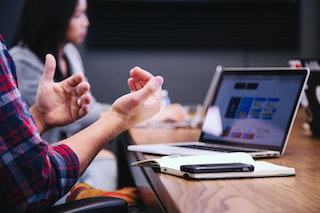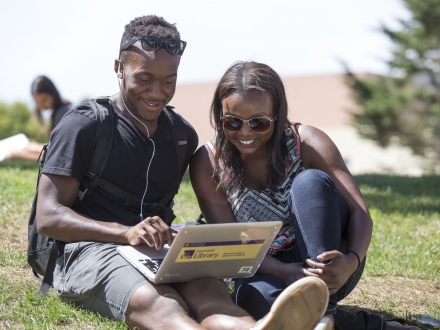 Discover Our Services
Academic Technology administers a variety of services, hardware, and software to help make the teaching and learning experience more meaningful and efficient.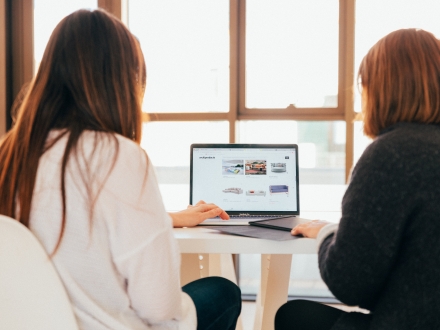 Get Support
Learn where to get help, make a request, or view instructional guides. Our service team is always prepared to provide assistance, whether through phone, email, or in person.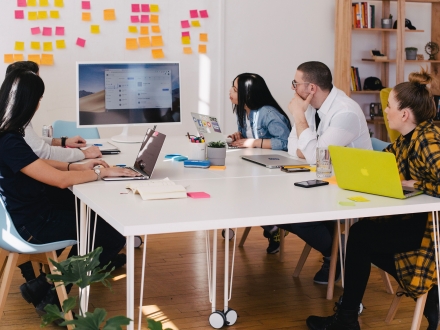 About AT
Learn more about our core service areas and scope of support, and see how we are working to improve the teaching and learning experience at SF State.
Get the latest from AT
Get the latest from Academic Technology, delivered straight to your inbox!
For more on service availability and maintenance windows, updates to service hours, the latest on iLearn, and so much more, subscribe today!
The campus has launched an Instructional Continuity website for instructors and students to learn about teaching and learning using remote modalities. 
Visit the Instructional Continuity site to find out more.
Follow us on Twitter for ATCentral updates, our biweekly knowledge base article showcase, and so much more!
Academic Technology on Twitter | @AT_SFSU
FogCam! on Twitter | @fogcam
DIVA Collection on Twitter | @DIVA_SFSU