Services
AT provides support for the equitable use of technology for teaching and learning, including access to the latest and most effective resources from the CSU.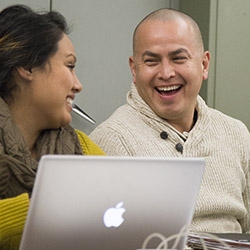 Affordable Learning
The purpose of the CSU Affordable Learning Solutions initiative is to counteract the rising costs of higher education, by supporting faculty to lower costs of course materials for students, and providing solutions to lower costs of faculty scholarship, research and creative activities.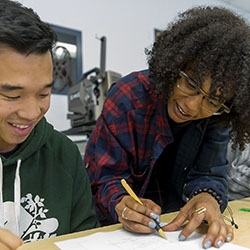 Course Match
CourseMatch (CM) is a program offered through the CSU Chancellor's Office that enables CSU students to enroll in successful, high quality, fully online undergraduate courses at other CSU campuses. Students benefit because they can take courses online from other CSU campuses and make more timely progress towards a degree.
Online Course Services (OCS)
At San Francisco State University, Academic Technology has cultivated a robust faculty learning community dedicated to quality online and hybrid learning and teaching. The Quality Learning and Teaching (QLT) community includes the QLT Teaching Mentors and SF State faculty experienced and interested in hybrid and online teaching, aiming to engage our campus community in meaningful, formative discussions around pedagogies for inclusive excellence in online environments.